0

Comments
Published by Cedric Benetti on Monday, February 11, 2008 at 2/11/2008 04:46:00 PM.

I
t*s a beautiful day for a little stroll through the musée des Arts Décoratifs in Paris, especially since it boasts one of the best views onto the skyline of Paris and the Tuileries gardens at its feet.
Me in the elevator. It*s shiny, therefore I like it. No elevator music so far though.

The crossing of rue de Rivoli to get to the Tuileries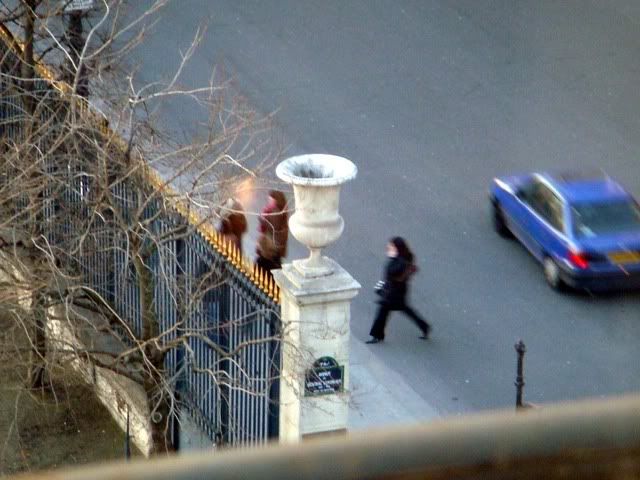 These old guys come together here every afternoon for a game of pétanque.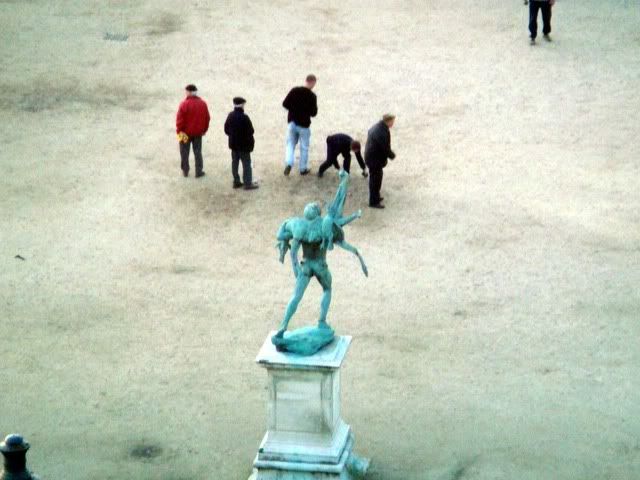 I call this the sand bank, because it looks like a huge beach without water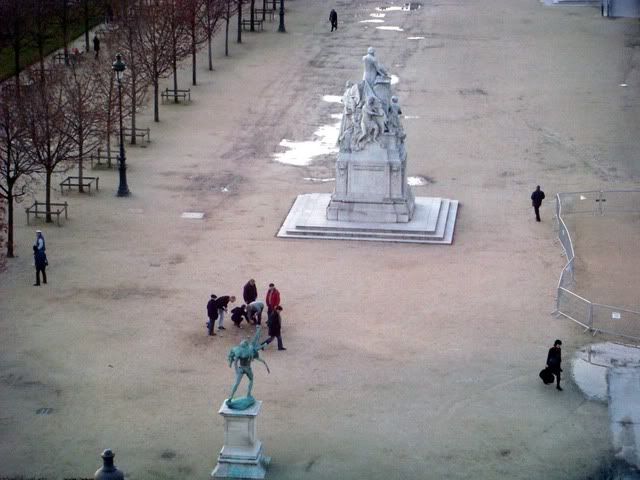 The Défense area with its skyscrapers
Shiny leaning tower of Paris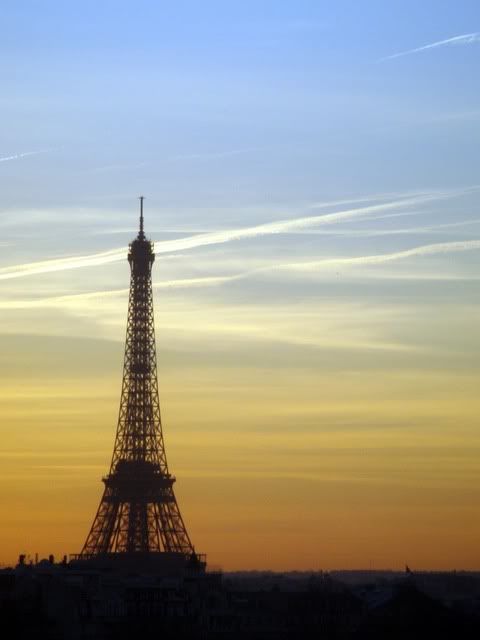 Busy rue de Rivoli
The musée des Arts Décoratifs is having a little exhibition called "Comix", where cartoon artists are invited to create installations on the theme of a toy selected in the museums collections, mixed with their own creations.
One of my favorites is the stamp wall by Sardon, depicting a bizarre world of little wooden showcases, bearing a certain resemblance to a 19th century curiosity shop.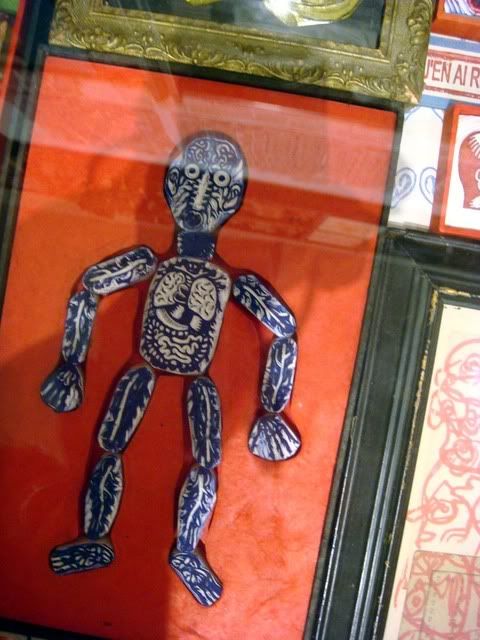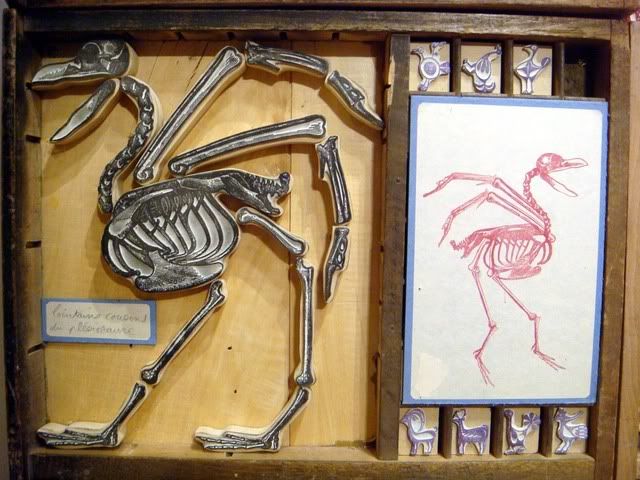 Even presidents Sarkozy and Bush are honored by a stamp alter-ego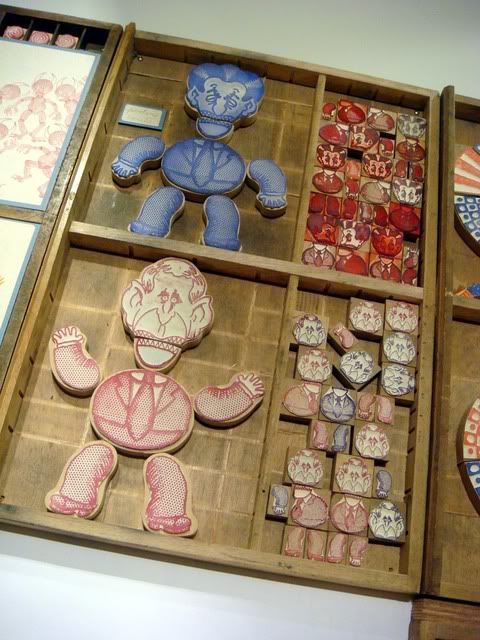 "Mister Scrap Metal" (Monsieur Ferraille) is the creation of artists Winshluss, Cizo and Felder, and is based on the Disney empire. (Noicte the killed Dumbo falling on the ground)
a Monsieur Ferraille boy*s room, with lots of fun stuff, such as the wallpaper with a drunken, druged, ass-showing Mister Ferraille, as well as lotsa fun toys. (Notice the "Goldfish" feasting on a human finger)
Labels: exhibitions, gardens, Monuments, MUSEUMS, Paris street stuff (NOT a TOILET), photography, Sarkozyland