1

Comments
Published by Cedric Benetti on Tuesday, April 8, 2008 at 4/08/2008 06:19:00 PM.

Y
esterday the Mayor of paris unveiled this huge banner on city hall, just in time to in-your-face the Beijing olympic flame. Chinese officials the called the planned ceremony in front of city hall off in in last minute. In your face! In your face!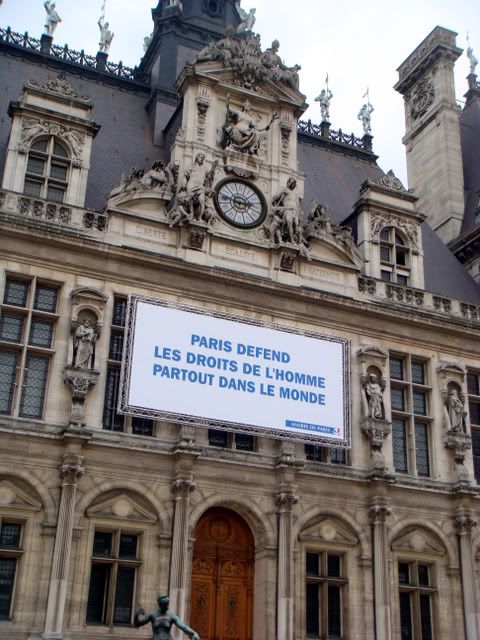 "Paris defends the human rights everywhere in the world"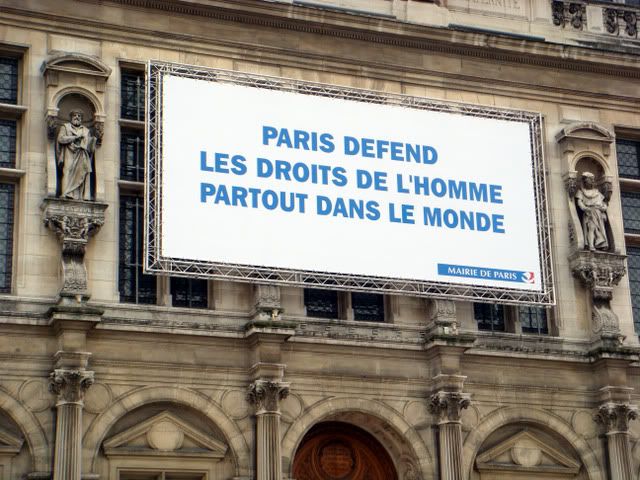 Even on Notre Dame, the flag for "Reportes without Borders" was flying high as the flame passed by.
And let*s not forget the Eiffel Tower.
Check out
Reporters without Borders!
Labels: Monuments, Paris street stuff (NOT a TOILET), Sarkozyland