0

Comments
Published by Cedric Benetti on Wednesday, May 14, 2008 at 5/14/2008 03:19:00 PM.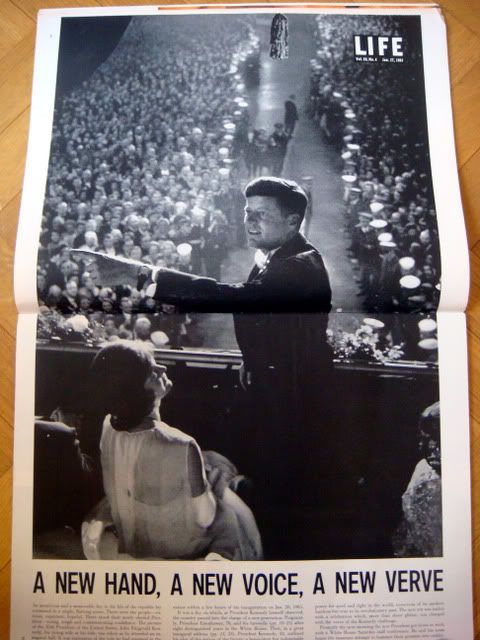 The Pillbox hat of the inauguration bought at Bergdorf Goodman
The inaugural dress coat that Jackie had made for her by Oleg Cassini.
Jackie had a flair for fashion that the American public adored. She designed her inaugural gown herself and took it to Bergdorf Goodman to be made. The result was a simple, sleeveless ivory sheath with a matching cape perfectly suited to Kennedy's graceful style.
Thank you Erik for your precious collaboration on this post! ;)

Labels: drunk politicians, Erik stuff, FASHION, Magazines and books, VINTAGE