0

Comments
Published by Cedric Benetti on Friday, May 23, 2008 at 5/23/2008 09:03:00 PM.

Ok, the following post might seem a bit ridiculous, to the fact that a little detail like this could get me all excited to the point that I*d devote a whole post about it, but hey, I sometimes get excited on the little things in life (+ I already took the pictures)

A
few months ago, visitors to the Petit Palais would usually get this view of the interior courtyard as they were sipping their coffee at the courtyard café:
Today, the view was slightly altered, to my own personal joy: The gilded floral garlands hanging between the columns are finally back! The metal garlands had always been a part of the courtyard, but since the petit Palais had reopened many Parisians who were used to this beautiful spot of Paris had noted the absence of the garlands. Well they may rejoice now!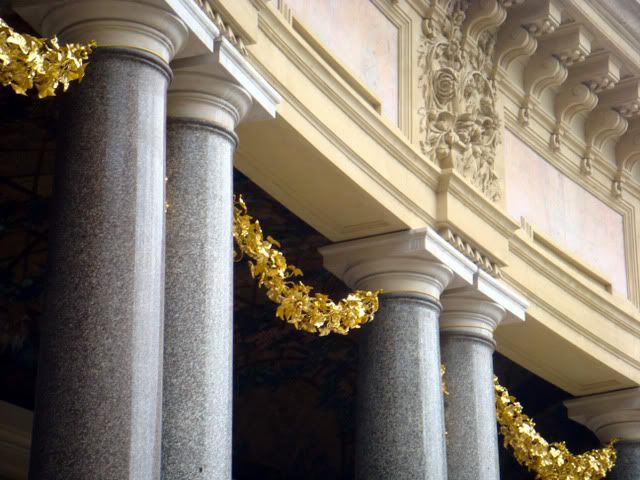 Labels: celebrations, MUSEUMS, Paris street stuff (NOT a TOILET)